Drop Stitch Sweater Knitting Pattern
Drop Stitch Sweater Knitting Pattern- an easy pattern that's fun to knit!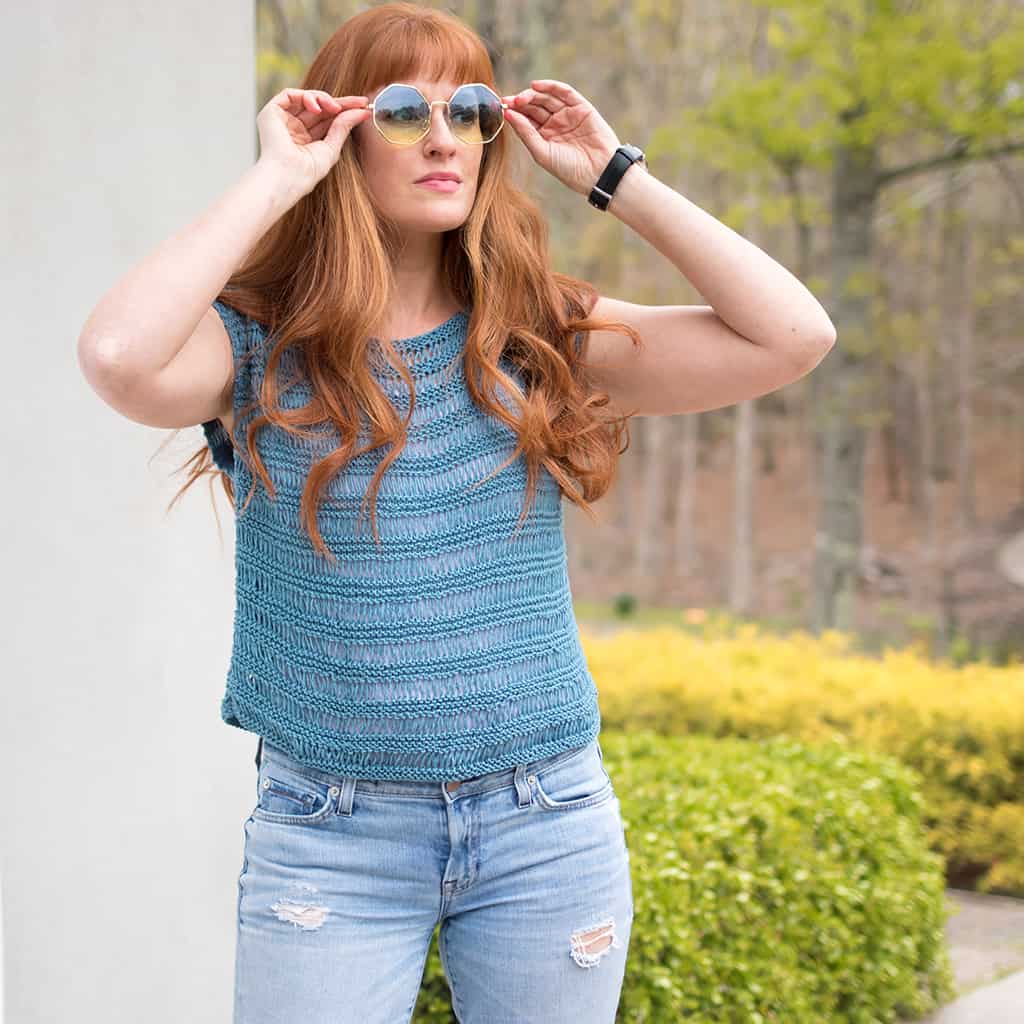 I'm back with another Drop Stitch pattern! The Drop Stitch creates a pretty open weave that's ideal for lightweight tops and scarves/wraps. This Drop Stitch sweater knitting pattern is as easy as they come. Two identical pieces are knitted (front and back), then they're sewn together at shoulders and sides. There's no complicated shaping which makes this pattern completely beginner-friendly.
Have you guys seen all the amazing yarn Lion Brand has been coming out with? This CoBoo yarn (short for Cotton and Bamboo) is perfect for summer knits. It's breathable, super-soft and it has a great drape. Also, it comes in a rainbow of pretty colors.
Happy knitting!
Drop Stitch Sweater Knitting Pattern
Yarn: Lion Brand CoBoo in Denim (2 skeins)
Needles: Size US 6 single point
Size Small/Medium measures 38″ across the bust, Medium/Large measures approximately 42 inches across the bust
(Make 2)
Cast on 84 (100) sts.
Pattern:
Rows 1-4: Knit
Row 5 (right side): *K1, YO twice, Repeat from *, end K1
Row 6: Knit across the row dropping the extra wraps
Repeat these 6 rows for pattern.
Work until piece measures 19 inches from cast on edge (add more inches if you want the sweater to be longer). Bind off.
Finishing: Lie pieces down on top of each other. Sew shoulder seams together 5 (5 1/2) inches at the sides creating a neck hole. Sew the sides together 8 inches creating armholes. Weave in ends.
Here's a video showing how the Drop Stitch is done: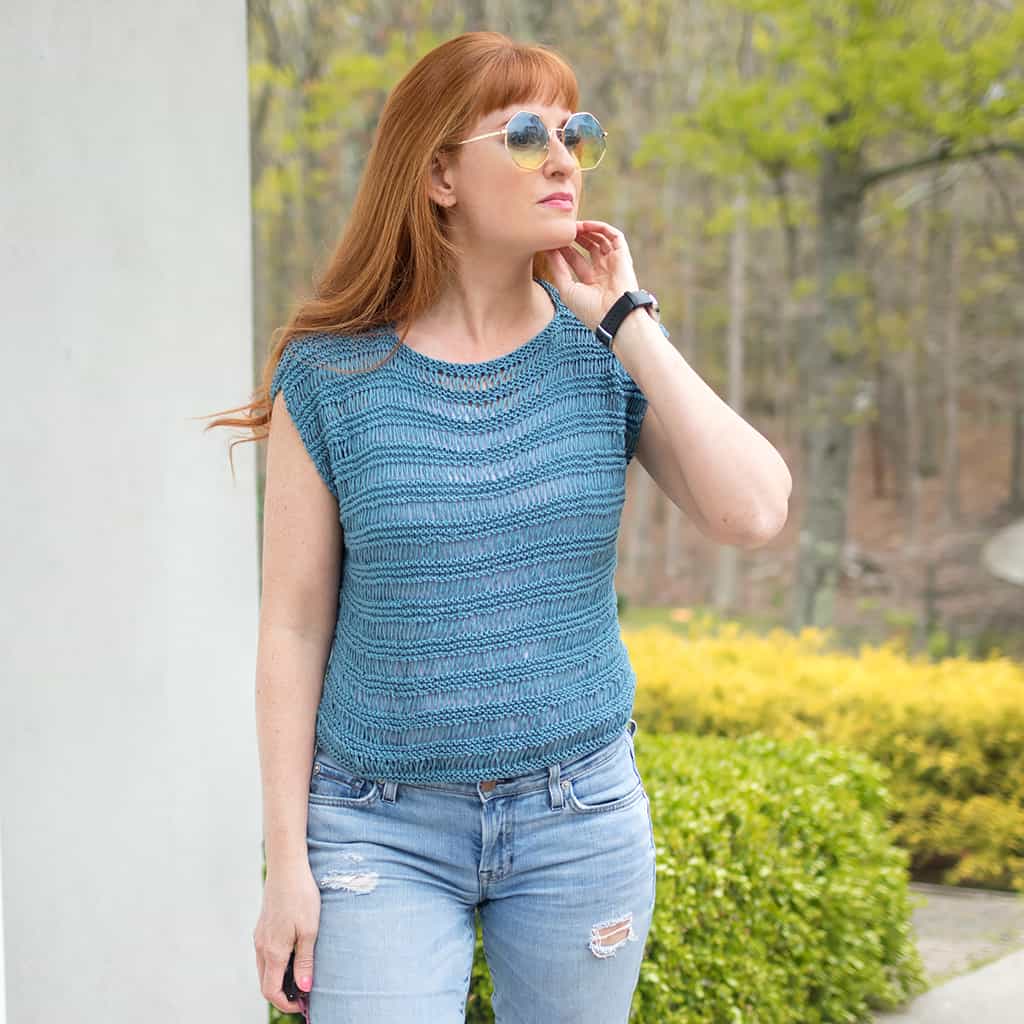 Looking for more Free Beginner Knitting Patterns?
Easy Garter Stitch Tank Knitting Pattern
Hooded Baby Blanket Knitting Pattern
Easy Kid's Cotton Tank Knitting Pattern