EASY Hooded Scarf Free Knitting Pattern
EASY Hooded Scarf Free Knitting Pattern- perfect cold-weather accessory!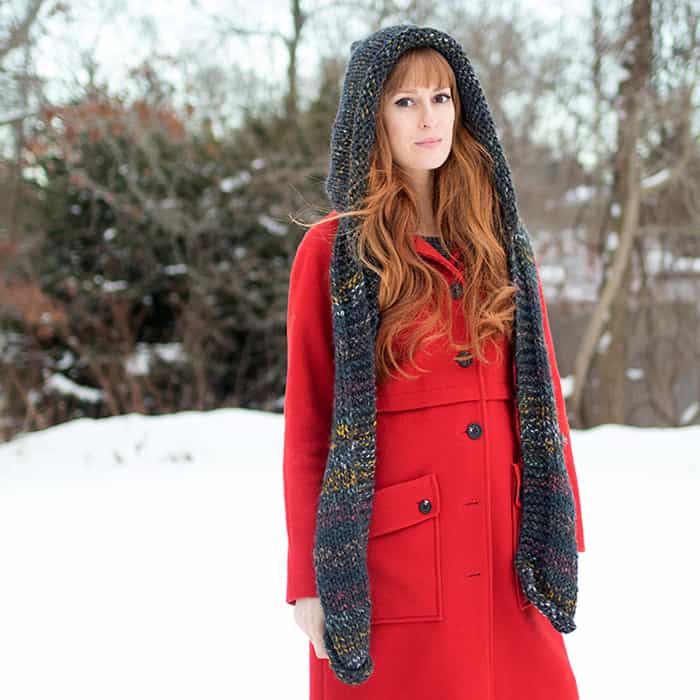 This easy hooded scarf knitting pattern is one of my recent favorites! It's perfect for beginners because the hood is knit flat. It's seamed in the back and then sewn onto the scarf.
I used one of my favorite yarns for this pattern- Lion Brand Thick & Quick Wool-Ease. I noticed that they started selling these bonus bundles, which are great for larger projects! The color "Bedrock" I used for this pattern has subtle color variations that are so pretty. This scarf knits up fast thanks to the chunky yarn and large needles. It is knit using a combination of garter and Stockinette stitches.
This hooded scarf is so cozy! It has become one of my favorite winter accessories. It kept me warm during our most recent snowfall. It's the kind of thing you don't want to take off!
I hope you like the pattern- happy knitting!
KEEP IN TOUCH! FOR MORE INSPIRATIONS, PROJECTS, AND FREE KNITTING PATTERNS, SIGN UP FOR OUR WEEKLY NEWSLETTER:
Yarn: Lion Brand Wool-Ease Thick & Quick Bonus Bundle in Bedrock (2 skeins) #6 super bulky weight yarn
Needles: Size US 13 single point knitting needles
Gauge: 2 inches = 5 sts
EASY Hooded Scarf Free Knitting Pattern
For the Hood:
(Note- hood is knit flat and then sewn up the back) Cast on 56 sts. Work in Garter Stitch for 3 rows.
Row 4: Purl 3, knit to last 3 stitches, Purl the last 3 stitches.
Row 5: Purl
Repeat rows 4 and 5 until the piece measures 12 1/2 inches. Bind off.

For the Scarf:
Cast on 20 sts.
Row 1: Knit across
Row 2: Knit 5, Purl 10, Knit 5
Work in these 2 rows until the scarf measures 65 inches long. Bind off on a WS row.
Finishing:
Fold the hood over lengthwise and sew the side seam (this will be the back of the hood). Fold scarf in half to find the middle. Line the back seam of the hood up with the middle of the scarf. Sew the hood to the scarf.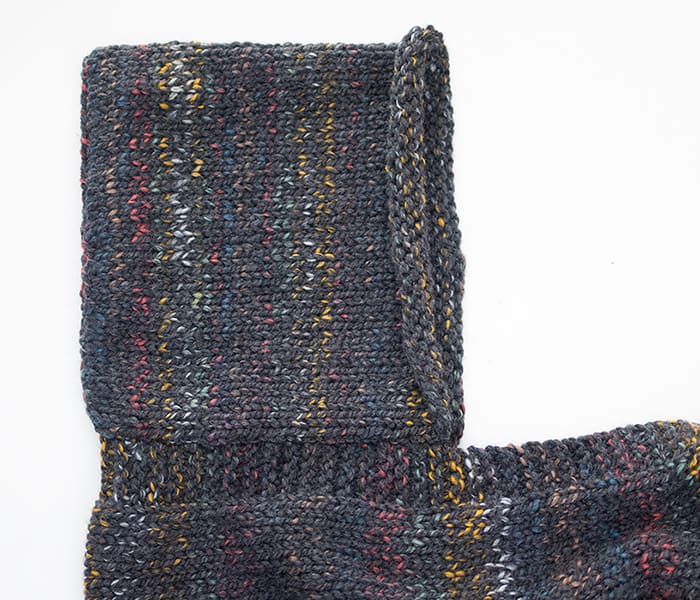 Looking for more free knitting patterns?
3 Square Sweater Knitting Pattern
Slouch Beanie Knitting Pattern
Flat Knit Mittens Knitting Pattern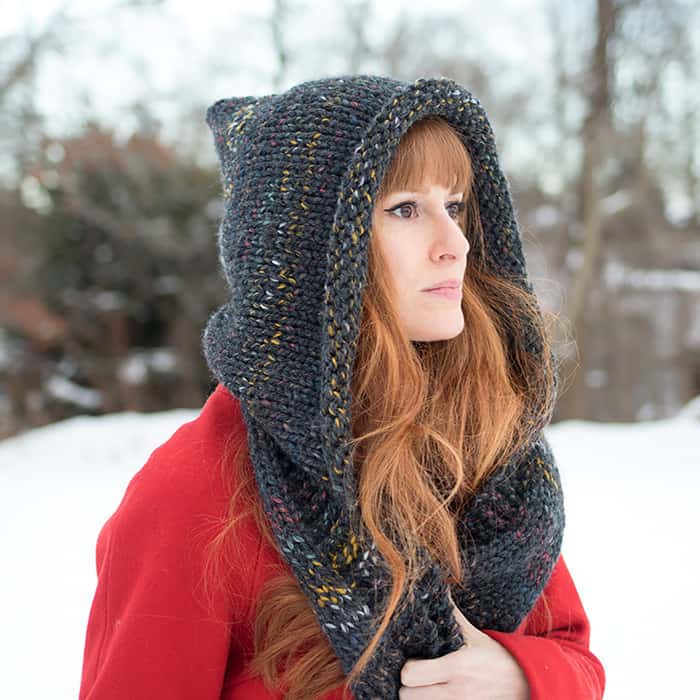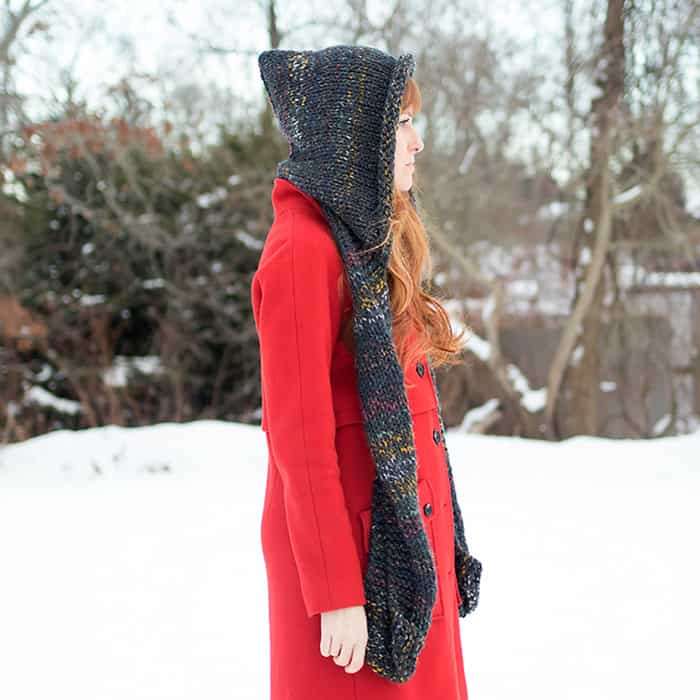 I love seeing your finished projects! If you enjoyed making this Easy Mini Christmas Sweater Ornament Knitting Pattern or any of my other free Christmas knitting patterns, I'd love to see yours on Instagram, just tag me @ginamicheleblog. Happy knitting!