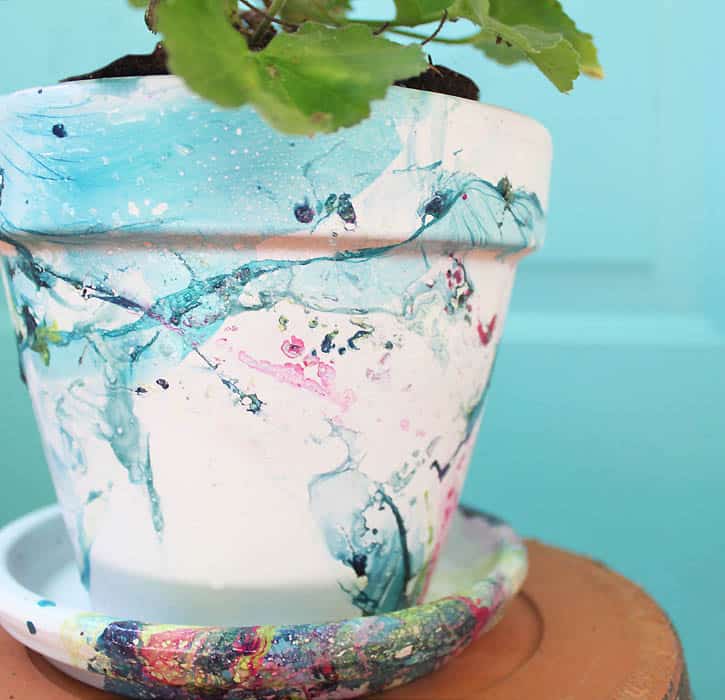 Did you know that nail polish when poured in water creates a beautiful, marbled effect? All you have to do is dip something in and the pattern transfers to the object. This is a really easy and fun DIY!
Supplies-
Terra cotta pot spray painted white
Plastic container
Nail polish in assorted colors
[Tip– Work fast! The nail polish will get a goopy, plastic texture after a few minutes. If you're dipping multiple items it's best to add new drops of polish]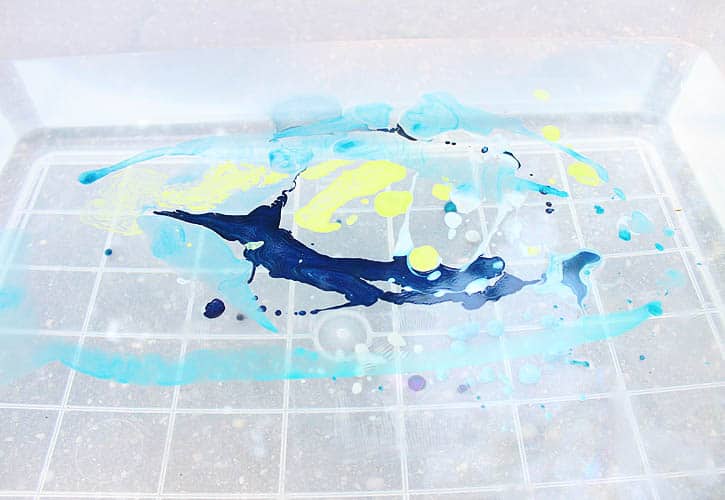 [Fill your container with warm water. Pour a small amount of nail polish in the water- it will float on top.Dip your pot in the water and swirl around. If you want to add another coat, let it dry first and then repeat.