Super Chunky Swirl Hat Knitting Pattern
Super Chunky Swirl Hat Knitting Pattern- a deceptively easy design topped with a furry pom pom!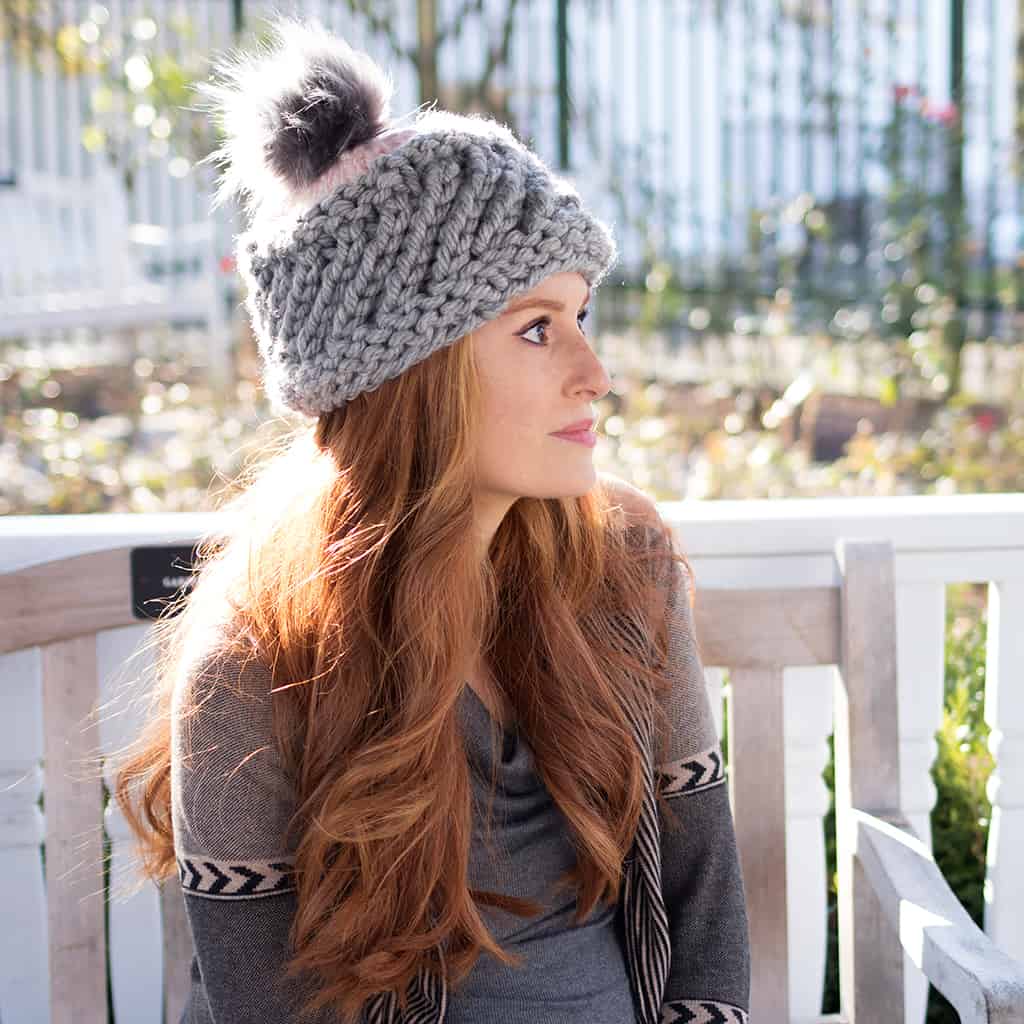 If you're a beginner, don't be intimidated by this swirl hat- it's actually really easy to knit! The swirl design is created by wrapping the yarn over the front of the needle and then knitting two stitches together. Once you get the hang of it, it's simple! Best of all, this hat knits up in a few hours thanks to the large needles and super bulky yarn.
I bought these Faux Fur pom poms from Amazon and I use them for so many of my knitted projects. The price is great and the pom poms are natural looking and so soft! I love the way the furry texture compliments chunky knits.
Super Chunky Swirl Hat Knitting Pattern
Yarn: Red Heart Grande in Foggy, Red Heart Grande in Nectar
Optional: Faux Fur pom pom
Needles: Size 15 circular, 16 inch
Gauge: 2 sts = 1 inch
Cast on 35 sts.
Row 1: Knit
Row 2 & 3: Purl
Row 4: Knit
Rows 5-12: *YO, K2tog; repeat from* to end of round
Row 13: Knit
Row 14 & 15: Purl
Switch to pink yarn
Row 16-19: Knit
Shape crown:
Knit 2 sts together until 7 sts remain. Break yarn, pull through remaining sts and pull to tighten. Weave in ends. Attach faux fur pom pom using needle and thread.
Looking for more Chunky Knitting Patterns?
Double Pom Beanie Knitting Pattern
Thick & Quick Beanie Knitting Pattern