Easiest Kids Hat EVER Knitting Pattern
Easiest Kids Hat EVER Knitting Pattern- if you can knit a square, you can make this hat!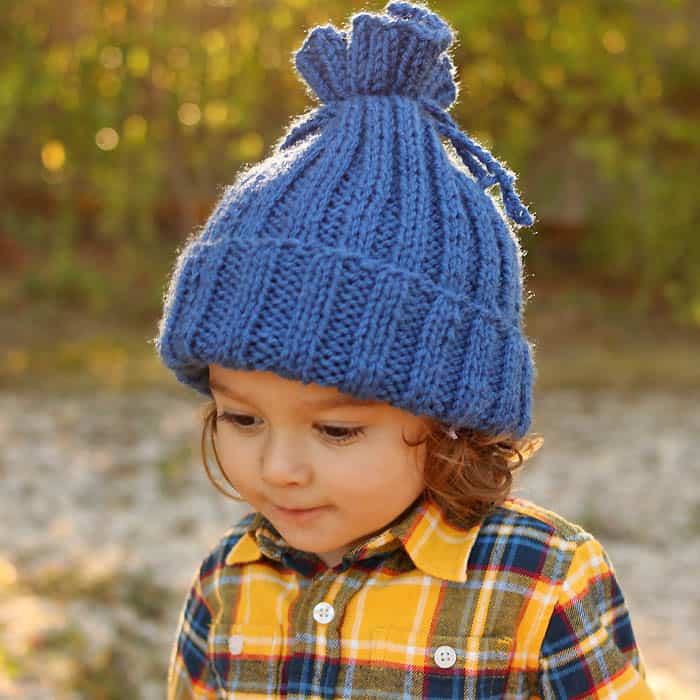 I remember when I first started knitting I had such a hard time finding a hat pattern that was truly beginner friendly. All the hat knitting patterns I came across used circular needles and/or had complicated (to me, at least!) crown shaping. This Easiest Kids Hat Ever knitting pattern is perfect for beginners. I wish I could go back in time and give myself this pattern! It's fool proof and ideal for anyone who is new to knitting and wants to move beyond the basic scarf.
The ribbed design is very stretchy and this hat can accommodate a wide range of sizes. I'm working on a men's and women's version, but in the meantime, I hope you like this one. Happy knitting!
Want more Easy & Free Knitting Patterns?
Scroll down for the pattern or click below to buy the ad-free, printable version for a small fee. The printable version is an instant download that conveniently prints on 2 pages.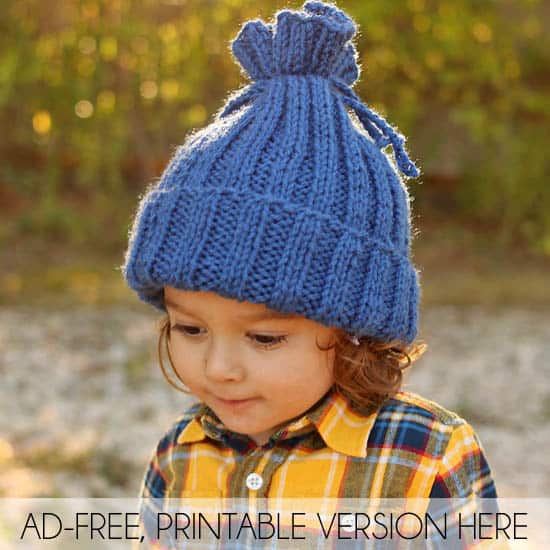 Yarn: Vanna's Choice in Midnight Blue
Needles: Size US 8 straight
Gauge= 1 inch = 4 sts
Easiest Kids Hat EVER Knitting Pattern
Sizes (hat is very stretchy): 1-3 years, 4-7
Cast on 76 (80) sts. Work in K2, P2 ribbing until hat measures 12 (13) inches from the cast on edge. Bind off. For the tie: Chain 40 with crochet hook G or cast on 2 sts and garter stitch for 10 inches.
Finishing:
This is what the piece looks like when you are finished knitting.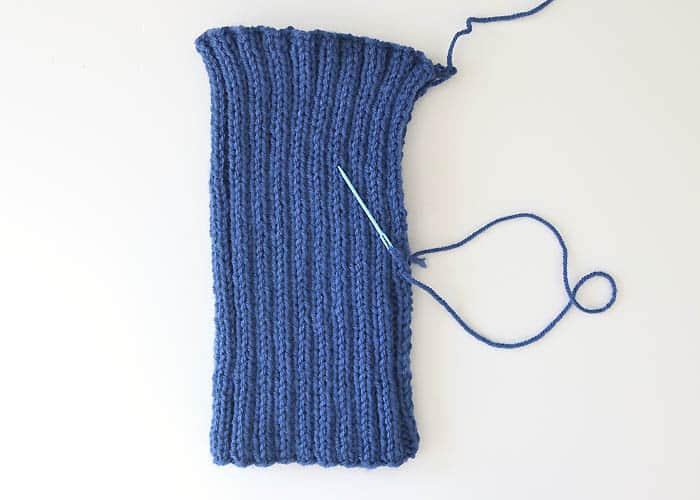 Fold over and sew the side seam.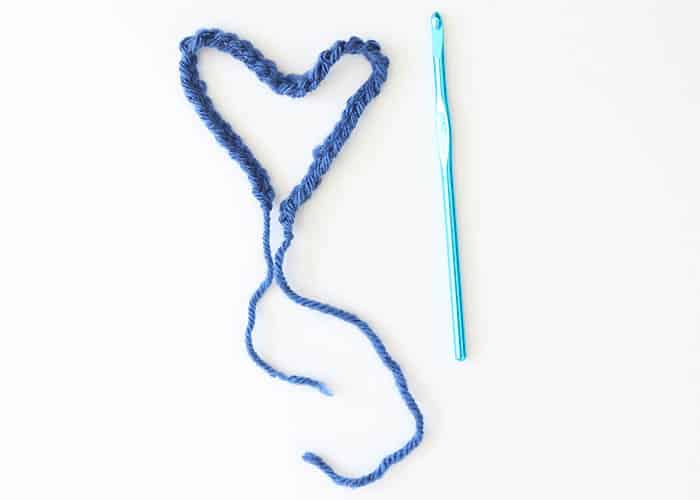 Crochet or knit the tie (see instructions in the pattern)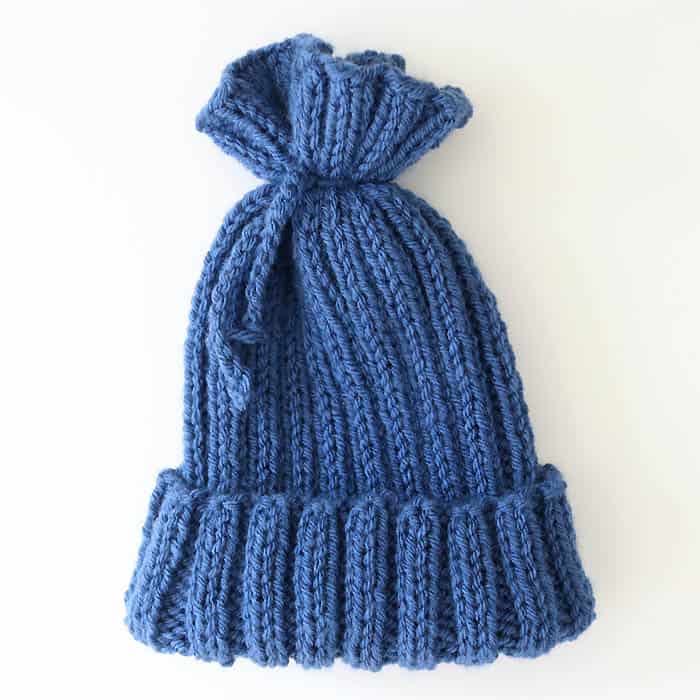 Tie tightly around the top of the hat.